Frame Analysis¶
SHADERed comes with a tool that lets you analyze your shaders more in-depth.
This tool comes with a set of features that will be described in the next few sections. Before we jump into describing those features, we should first see how to initiate the frame analysis.
First, pause the preview by pressing the pause button on Preview window's statusbar (the statusbar might be not be enabled by default, to enable it, turn on the Options → Preview → Statusbar option) or by hitting the Space key.
Once the preview is paused, you will see the "Analyze" button on the previously mentioned statusbar. Click on that button and a window will open up.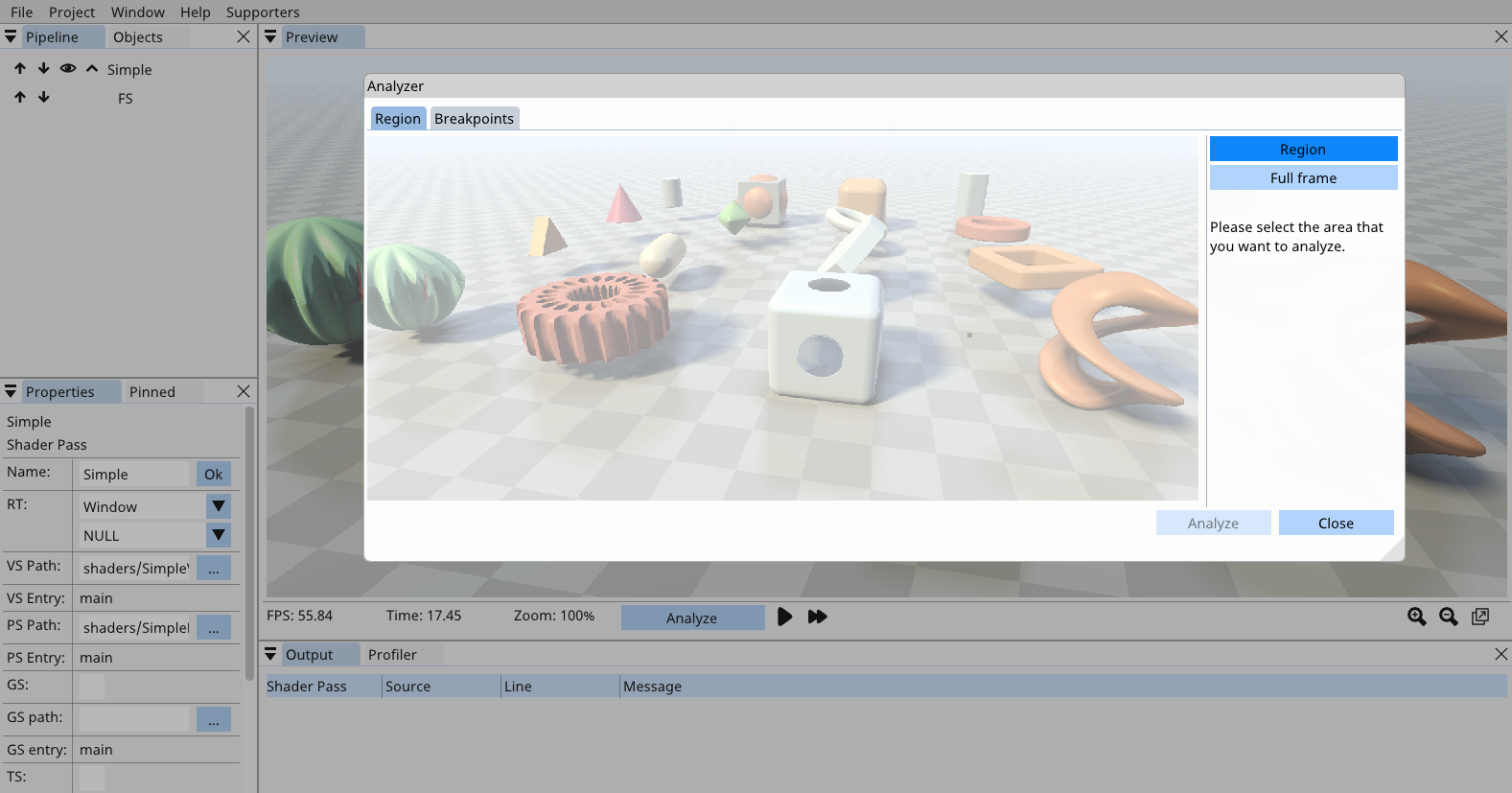 This window contains two tabs - Region and Breakpoints. The Breakpoints tab will be covered in the Global breakpoints section and we will now only focus on the Region tab. Here you can choose whether you want to analyze the whole frame (render it with the software renderer) or just a small region. I definitely recommend running the analyzer on a smaller region if you have some very complex shader. Running it on the whole frame, each pixel having (for example) 60k instructions, will take quite some time.
You select a region by left clicking and then dragging. Once you are done, hit the Analyze button.
SHADERed will now gather various data about your shader. You can switch between various view using the dropdown in the statusbar.